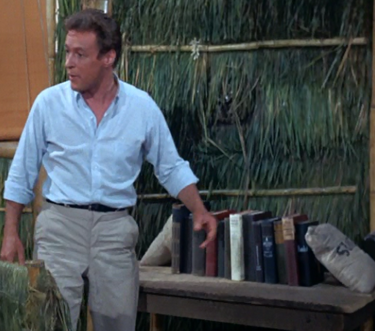 The Castaways Library is the collection of books and periodicals turned up by the Castaways following the wreck of the S.S. Minnow, many of which have proved beneficial to their survival on the island. Some of the books have turned out to be the property of the Skipper, Mr. Howell or the The Professor; it's also possible some of the books have been left on the Minnow by previous passengers. This list includes:
Other books featured in passing
Edit
Other Literary Characters
Edit
---
Ad blocker interference detected!
Wikia is a free-to-use site that makes money from advertising. We have a modified experience for viewers using ad blockers

Wikia is not accessible if you've made further modifications. Remove the custom ad blocker rule(s) and the page will load as expected.