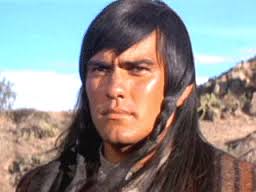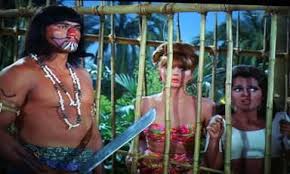 Roman Ildonzo Gabriel, Jr. was born August 5, 1940, the son of a Filipino immigrant. Born and raised in Wilmington, North Carolina, he played high school football at New Hanover High School and after graduating in 1958. He went on to become a star quarterback at North Carolina State University in Raleigh. He finished his college career with a sports scholarship and his jersey retired after his senior season, presented to him by North Carolina governor Terry Sanford on January 20, 1962 at half-time of an NC State-Maryland basketball game in Reynolds Coliseum. Known for his arm strength, he became a member of the Oakland Raiders and then on to a distinguished professional career with the Los Angeles Rams and the Philadelphia Eagles. He was awarded the NFL Most Valuable Player Award in 1969. His popularity led to several acting roles; he played a prison guard in Otto Preminger's "Skidoo" in 1968 and an American Indian named "Blue Boy" in "The Undefeated" with John Wayne in 1969. Gabriel's dark complexion soon gave rise to an erroneous belief that he was actually a Native American. Together with several of his Ram teammates, he played a football player in the 1965 Perry Mason episode, "The Case of the 12th Wildcat."
In 1971, Gabriel started missing parts of every game due to knee and shoulder injuries. He retired from football in 1977 to turn to broadcasting and promoting celebrity golf tournaments for various charities, such as multiple sclerosis, muscular dystrophy, leukemia, the blind, the Special Olympics and the Salvation Army. Divorced three times, he has five children.
Episode(s)
Edit
Ad blocker interference detected!
Wikia is a free-to-use site that makes money from advertising. We have a modified experience for viewers using ad blockers

Wikia is not accessible if you've made further modifications. Remove the custom ad blocker rule(s) and the page will load as expected.