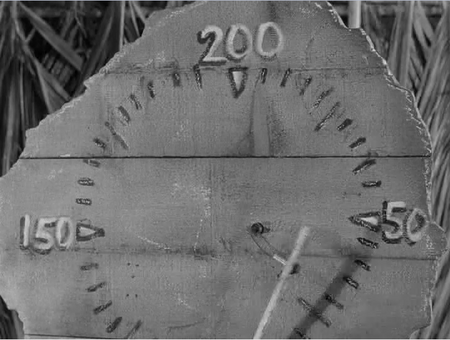 The Professor's Scale is a smaller version of the main scale in the compound area. It only goes up to 200 pounds, and it is possibly used by the Professor for measuring portions in his experiments. When the Skipper tries to use it to weigh himself, it falls apart completely and drops its counterweight under his size.
Components
Edit
Bamboo (supports)
Wood face
Rocks in netting (counterweight)
Other parts unknown
Episode(s)
Edit
Ad blocker interference detected!
Wikia is a free-to-use site that makes money from advertising. We have a modified experience for viewers using ad blockers

Wikia is not accessible if you've made further modifications. Remove the custom ad blocker rule(s) and the page will load as expected.