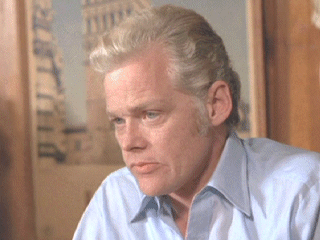 Born on January 2, 1936 in Dorchester, Massachusetts, Peter MacLean was an American actor, best known appearing in several daytime dramas in the 60s and the 70s, such as "General Hospital," "The Friends of Eddie Coyle" and "Days of Our Lives." A graduate from Emerson College, he started out playing Macbeth on stage, later starring as the titular star and director of Disneyland's Paris "Buffalo Bill's Wild West" show, giving some 1,800 performances. A prolific television guest star, he starred in several of television series of the 70s and 80's, such as "Fantasy Island," "Wonder Woman," The Hardy Boys/Nancy Drew Mysteries" and "Charlie's Angels" in the 70s and "Happy Days," "Three's a Crowd," "Knight Rider," "The A-Team" "Macgyver" and "Out of this World" in the 80s. His movies include "Squirm," a cult horror movie about rampaging worms, and the TV movies "The Kirkwood Haunting," The Castaways on Gilligan's Island and "Midnight Offerings." He passed away from lymphona cancer on May 28, 2003 in Los Angeles, California.
Episode(s)
Edit
---
Ad blocker interference detected!
Wikia is a free-to-use site that makes money from advertising. We have a modified experience for viewers using ad blockers

Wikia is not accessible if you've made further modifications. Remove the custom ad blocker rule(s) and the page will load as expected.