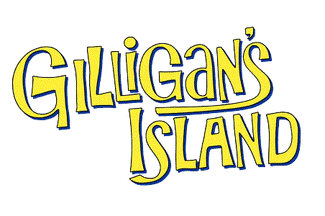 Born on December 2, 1964 in London, England, Paul A. Kaufman is an accomplished Emmy Award winning director and producer. He got his first job in Hollywood at the age of 18 as a messenger for "Go-Between," later managing the careers of Josh Brolin and Esai Morales a year later. He studied acting with Anthony Abeson from The Actors Studio in New York and made his directorial debut on "Run the Wild Fields" for the Showtime Network, which earned numerous critical honors, including an Emmy Award for Best Director. He later became director on the TV shows "NCIS: Los Angeles" and "King & Maxwell," based on the novels by David Baldacci. He has produced and directed over 40 hours of prime-time television.
In 2012, Kaufman was honored with a Directors Guild of Canada nomination for Best Director for his television movie, "Magic Beyond Words: The JK Rowling Story" with actress Poppy Montgomery. The movie won him the Canadian Screen Award for Best Television Movie or Miniseries.
Kaufman later directed the movies "Twist of Faith" with Toni Braxton, David Julian Hirsh and Mykelti Williamson, "Sins of the Mother" starring Jill Scott, "Little Girl Lost: The Delimar Vera Story" with Judy Reyes for Lifetime Television, "One Angry Juror" with Jessica Capshaw, "Honeymoon with Mom" starring Shelley Long and "My Name is Sarah" starring Jennifer Beals.
Kaufman also co-wrote several made-for-television movies including "Thirst" starring Adam Arkin, Joely Fisher and Giancarlo Esposito, "Emma's Wish" with Joanna Kerns and Della Reese for CBS and "Jewel," which starred Farrah Fawcett and Patrick Bergen. The film was based on the novel by Brett Lott and nominated for the Humanitas Award.
Kaufman is a member of The Directors Guild of America, BAFTA, The Writers Guild of America, The Academy of Television Arts and Sciences, The Directors Guild of Canada and The Producers Guild of America. He served two terms on the Board of Governors at The Academy of Television Arts and Sciences. For four consecutive years, he was the Chairman of The Primetime Emmy Awards, where he supervised and oversaw the awards show and telecast. He has also served on the Television Committee at BAFTA and been a guest speaker at AFI, UCLA, USC and other colleges.
Episode(s)
Edit
Ad blocker interference detected!
Wikia is a free-to-use site that makes money from advertising. We have a modified experience for viewers using ad blockers

Wikia is not accessible if you've made further modifications. Remove the custom ad blocker rule(s) and the page will load as expected.