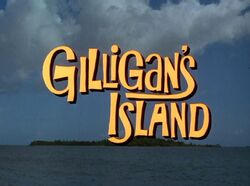 The Old Lady Hawkins is an unseen and unidentified resident possibly in the Los Angeles area who communicates by homing pigeon with Birdy, an inmate at the local state penitentiary. Not much is known about her or the details of their friendship. Their relationship is revealed to the Castaways after the pigeon carrying their messages is waylaid by a storm to the island and alters its flight plan. After the Professor fails to get them rescued with a note, Gilligan rationalizes his handwriting is possibly similar to Miss Hawkins's handwriting.
Episode(s)
Edit
---
Ad blocker interference detected!
Wikia is a free-to-use site that makes money from advertising. We have a modified experience for viewers using ad blockers

Wikia is not accessible if you've made further modifications. Remove the custom ad blocker rule(s) and the page will load as expected.