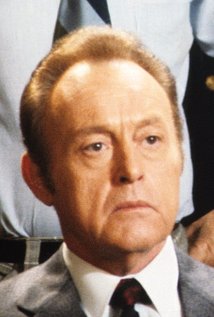 Norman Hillman Bartold is an American TV actor possibly best known for his appearances in the movies "Close Encounters of the Third Kind," "Westworld" and "Capricorn One." Born on August 6, 1928 in Alameda, California, he served as an Army corporal during the Korean War, becoming an actor on television during the Sixties and Seventies. Among his TV credits are roles on "Death Valley Days," "Gunsmoke," "Adam's Rib," "The Rockford Files," "Charlie's Angels," "Barney Miller," "Teachers Only," "Laverne & Shirley," "Falcon Crest," "L.A. Law" and "Mr. Belvedere." His other movie credits include "The Ten Commandments," "Superchick," "The Whiz Kid," "The California Kid," "Rescue from Gilligan's Island" and "Raise the Titanic." He passed away on May 28, 1994 in Riverside, California.
Episode(s)
Edit
---
Ad blocker interference detected!
Wikia is a free-to-use site that makes money from advertising. We have a modified experience for viewers using ad blockers

Wikia is not accessible if you've made further modifications. Remove the custom ad blocker rule(s) and the page will load as expected.