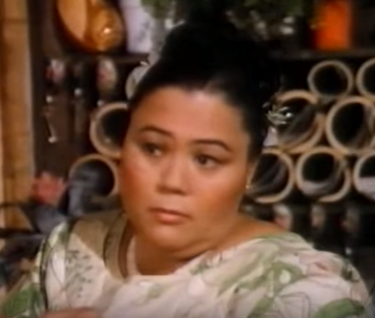 Naheeti is the Polynesian receptionist at the The Castaways Resort. She mans the receptionist desk while making leis for the guests and warns the Professor against hanging native masks she believes are cursed. She also asks around the island about Robby Larsen for the Howells, learning that he left the cruise ship without his parents.
Naheeti was played by Hawaiian actress Mokihana.
Episode(s)
Edit
---
Ad blocker interference detected!
Wikia is a free-to-use site that makes money from advertising. We have a modified experience for viewers using ad blockers

Wikia is not accessible if you've made further modifications. Remove the custom ad blocker rule(s) and the page will load as expected.