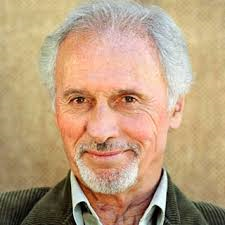 Born Gerald Michael Charlebois on April 17, 1929 in Harvey, North Dakota, Michael Forest is an American actor and voice talent best known for several animated and anime features. He moved with his family at a very early age to Seattle, Washington and graduated with a B.A. in English and drama from San Jose State University. In his early career, he was a film and television actor having appeared in the TV shows, "Gunsmoke," "As The World Turns," "The Twilight Zone," "Get Smart," "The Outer Limits," "The Dick Van Dyke Show," "The Rifleman," "Have Gun Will Travel" and "Death Valley Days." He is probably most well-known for playing the Olympian god Apollo in the 1967 episode "Who Mourns for Adonais?" of "Star Trek," which also featured "Gilligan's Island" co-star, Stanley Adams. He has also appeared in several movies, including "King Kong Lives" in 1986 and "Castaway" with Tom Hanks in 2000. He has recently played the voice of Prince Olympus in "Power Rangers: Lightspeed Rescue."
Episode(s)
Edit
Ad blocker interference detected!
Wikia is a free-to-use site that makes money from advertising. We have a modified experience for viewers using ad blockers

Wikia is not accessible if you've made further modifications. Remove the custom ad blocker rule(s) and the page will load as expected.