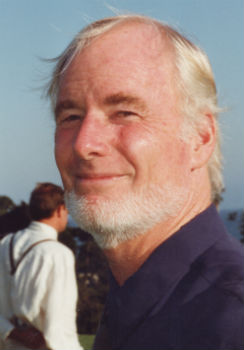 Michael Fessier was an American author and a movie and television writer. Born on November 6, 1905 in Angels Camp, California, he started out as a editor of the San Rafael Independent Journal in the early 1930s. He wrote the scripts for such movies as "You'll Never Get Rich," "You Were Never Lovelier," "It All Came True," "Wings Over the Navy" and "Angels Wash Their Faces." For many scripts, he was part of a team with Ernie Pagano, but as a screenwriter during the late 1930s, he collaborated with Emic Paganoon on several Fred Astaire and Rita Hayworth musicals. In the 1940s, he turned to producing and screen-writing. He became a television writer in the Fifties, turning out novels and short stories in between his television projects, writing episodes of " Have Gun Will Travel," "Gilligan's Island," "Lost In Space," "Bonanza," "Alfred Hitchcock Presents" and "The Thin Man" on television. Later in life, he wrote short stories for Story and Esquire magazines; his story, "That's What Happened to Me," has been published in 70 anthologies. His other literary works include "Fully Dressed and in His Right Mind" and the novel "Clovis," about a highly-educated, highly-opinionated parrot. He passed away September 24, 1988 in Northridge, California, survived by his son, Michael, who was also a writer. He was 82 years old.
Episode(s)
Edit
Ad blocker interference detected!
Wikia is a free-to-use site that makes money from advertising. We have a modified experience for viewers using ad blockers

Wikia is not accessible if you've made further modifications. Remove the custom ad blocker rule(s) and the page will load as expected.