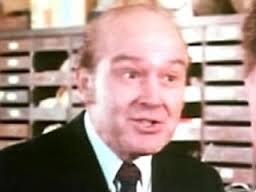 Martin Rudy is a an American television actor known for As the World Turns (1956), Testament (1983) and Rescue from Gilligan's Island (1978). Born December 5, 1915 in Hartford, Connecticut, his early career includes the early Fifties anthology series "The Philco-Goodyear Television Playhouse," "Robert Montgomery Presents," "Studio One in Hollywood" and "The United States Steel Hour." He also made appearances in TV Series "Guiding Light," "As the World Turns," "The Doctors and the Nurses," "The Defenders," "Kojak," "Next Step Beyond," "Little House on the Prairie," "Quincy M.E." "Father Murphy," "The New Mike Hammer," "Highway to Heaven" and "Cagney & Lacey." His film roles include "Rescue from Gilligan's Island," "The Suicide's Wife" and "Beggarman, Thief." His last role was a 2001 appearance in the TV series "Ed."
He passed away March 9, 2011 in Brooklyn, New York.
Ad blocker interference detected!
Wikia is a free-to-use site that makes money from advertising. We have a modified experience for viewers using ad blockers

Wikia is not accessible if you've made further modifications. Remove the custom ad blocker rule(s) and the page will load as expected.