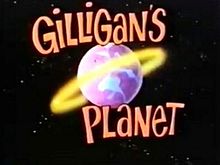 Born December 30 1912 in Connecticut, Louis Zukor is an American producer and director, best known for his work in the animation shorts of the 20s and the 30s. He worked for Romer Gray, Max Fleischer and Walter Lantz and helped develop the Popeye and Little Lulu cartoons as well as countless animated cartoon series for Hanna-Barbera and Filmation in the 1960s and 1970s, including "The Flintstones," "The New Adventures of Superman," "Sabrina and the Groovie Goolies," "Archie's Funhouse," "Fat Albert and the Cosby Kids," "Tarzan, Lord of the Jungle," "The New Adventures of Batman," "Flash Gordon," "The Kid Super Power Hour," "He-Man," "Blackstar" and Gilligan's Planet. He also created numerous animated TV commercials and the animated openings for "The Carol Burnett Show," "The Sonny and Cher Show" and other TV shows.
Zukor retired in 1984, later passing away on March 16, 2004 at the age of ninety.
Episode(s)
Edit
---
Ad blocker interference detected!
Wikia is a free-to-use site that makes money from advertising. We have a modified experience for viewers using ad blockers

Wikia is not accessible if you've made further modifications. Remove the custom ad blocker rule(s) and the page will load as expected.