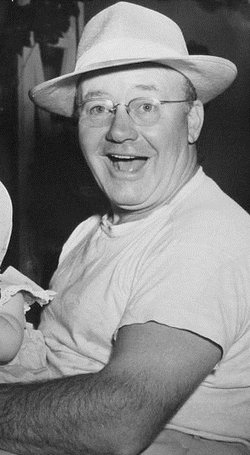 Born in London, England on September 17, 1899, Leslie Goodwins was an English film director and screenwriter, who directed nearly 100 films between 1926 and 1967. Not much about his life and career are known. He came to Hollywood somewhere about the time Silent Films were replaced with Talkies, working as a gag writer and later getting to direct features at RKO and becoming the creator of the "Mexican Spitfire" series. His film, Dummy Ache was nominated for an Academy Award in 1936 for Best Short Subject. he became involved in television in the 1950s, directing episodes of "The Texans," "The Alaskans," "Maverick," "77 Sunset Strip," "My Favorite Martian," "F Troop" and "Gilligan's Island." He died in Hollywood, California on January 8, 1969. He was survived by his wife.
Episode(s)
Edit
Ad blocker interference detected!
Wikia is a free-to-use site that makes money from advertising. We have a modified experience for viewers using ad blockers

Wikia is not accessible if you've made further modifications. Remove the custom ad blocker rule(s) and the page will load as expected.