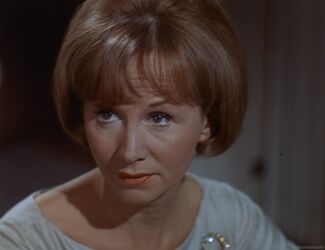 June Whitley Taylor is an American radio, movie and television actress. She was born on August 26, 1921 in Amesbury, Massachusetts. She was the first woman to do the voice of Margaret Anderson on the "Father Knows Best" radio show. After a number of uncredited roles in the movies, she appeared in the TV series "Mr. & Mrs. North," as well as "I Love Lucy," "Burns and Gracie," "Dragnet," "The Monkees" and "The Flying Nun." During the Fifties, she starred in "The Congregation" and "Confidentially Connie." Her later movies include "The Woman I Love," "Delta County, U.S.A." Rescue from Gilligan's Island, "Women in White," "The Best Place to Be," "Father Knows Best: Home for Christmas," "The Survival of Dana" and "The Patricia Neal Story." She also appeared in the TV shows "Here's Lucy," "Mannix," Marcus Welby, M.D." "The Rockford Files," "Wonder Woman," "The Incredible Hulk," "Buck Rogers in the 25th Century," "Little House on the Prairie" and "Alice." She also served as a docent at the J. Paul Getty Villa museum, a long time volunteer with the American Red Cross and an active member of the Federal Emergency Management Agency until her retirement in 2005. She died on May 25, 2006 in Alameda, California. She is survived by her ex-husband, Stan Taylor, and her son and daughter-in-law.
Episode(s)
---
Ad blocker interference detected!
Wikia is a free-to-use site that makes money from advertising. We have a modified experience for viewers using ad blockers

Wikia is not accessible if you've made further modifications. Remove the custom ad blocker rule(s) and the page will load as expected.