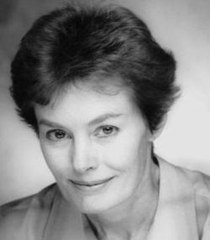 Judith Searle is an American television actress and writer, known for "Search for Tomorrow," "Days of Our Lives" and "Somerset." A graduate of Wellesley College, she holds a Master of Education degree from Harvard University. She has appeared on and off Broadway and in feature films, primetime and daytime television, commercials and voice-overs. She has appeared in episodes of "The Rockford Files," "Archie Bunker's Place," "Fame," "Remington Steele" and "Moonlighting." she has also appeared in the movies, The Castaways on Gilligan's Island, "Witness for the Execution" and "Hart to Hart Returns." She has conducted writing workshops at UCLA, the University of California Irvine and New School University in New York City. An acknowledged expert on the Enneagram, she has published many articles in Enneagram Monthly, the premier journal in the field and is a former Board member of the International Enneagram Association and former Chair of IEA's Southern California Chapter. She was Co-Chair of the 2003 International Enneagram Conference, held in Santa Monica, California.
Episode(s)
Edit
---
Ad blocker interference detected!
Wikia is a free-to-use site that makes money from advertising. We have a modified experience for viewers using ad blockers

Wikia is not accessible if you've made further modifications. Remove the custom ad blocker rule(s) and the page will load as expected.