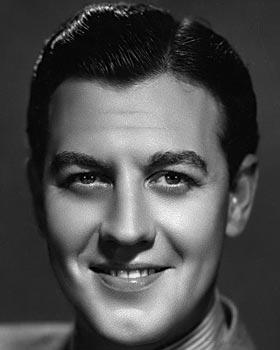 Born on October 25, 1914 in Wilmington, Delaware, John Reed King was a famous radio and television game show personality who hosted numerous game shows through the Thirties to the Sixties. Raised in Atlantic City and a graduate from Princeton, he worked in his family's 120-room hotel there and began his broadcasting career in the Twenties as manager of his high school dramatic club, narrating a school play on the former WPG radio station and later landing a summer job at the station. King became best known as the voice of radio's "Sky King," and in the Thirties, he had one of the top-rated radio shows, "Missus Goes A-Shopping" in New York City, going on to host the live television version of the show on August 1, 1944. On January 29, 1946, he hosted the television version of the radio series, "It's a Gift," making these among the first television quiz shows ever aired after "CBS Television Quiz" which ran from 1941-1942. He moved on to work for KDKA radio and television in Pittsburgh, Pennsylvania during the Sixties as a morning news anchor for the radio station, later hosting a daily talk show on television. In 1970, he was a news anchor at KGO-TV, the ABC owned-and-operated television station in San Francisco, California. He passed away July 8, 1979 in Woodstown, New Jersey, survived by his wife and three children.
Episode(s)
Edit
---
Ad blocker interference detected!
Wikia is a free-to-use site that makes money from advertising. We have a modified experience for viewers using ad blockers

Wikia is not accessible if you've made further modifications. Remove the custom ad blocker rule(s) and the page will load as expected.