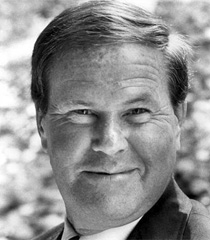 Born in Jacksonville, Florida on November 30, 1931, Jack Sheldon is an American singer, actor and Jazz musician best known as the singing voice on several of the "Schoolhouse Rock" shorts from the 1970s. He is the son of drama teacher Jen Loven, who taught many of the Hollywood entertainment elite and their children to swim at her famous Jen Loven Swim School in Hollywood. Performing and recording with such figures as Art Pepper, Gerry Mulligan, and Curtis Counce during the Fifties, he later dabbled as an actor and appeared in the short-lived TV series, "The Cara Williams Show," and later his own series, "Run, Buddy, Run," whose plot ran alongside "The Fugitive." He also starred in the TV shows "Marcus welby M.D.," "Petticoat Junction," "Adam 12," "Dragnet," "Police Woman" and "The Girl With Something Extra" with Sally Field. On "Gilligan's Island," his voice was redubbed by voice actor Herb Vigran, possibly because Sheldon was unable to pull off a gangster accent. He was also known for his sidekick status on the "The Merv Griffin Show' during the Seventies.
An accomplished singer and trumpet player, Sheldon sang several of the songs on the Schoolhouse Rock cartoons of the 1970s, particularly "Conjunction Junction" and "I'm Just a Bill," which he later parodied in "The Simpsons" and "Family Guy." He also returned to the Schoolhouse Rock! series for a 2002 episode titled "I'm Gonna Send Your Vote to College," explaining the electoral college process, distributed on the series' DVD collection that same year, also playing the trumpet for the new segment.
Sheldon also voiced "Louie The Lightning Bug" in a series of animated musical public service announcements aimed at children from the 1980s, promoting safety with electricity. He appeared in an Oscar-nominated documentary film, "Let's Get Lost" about the life of fellow jazz trumpeter Chet Baker. He made an appearance in the 1994 film Radioland Murders as the ill-fated trumpet player Ruffles Reedy. Sheldon was also the subject of a documentary, "Trying to Get Good: the Jazz Odyssey of Jack Sheldon," in 2008.
Jack is still active playing in jazz clubs, most often at the Catalina Bar & Grill in Hollywood, sometimes joined by George Segal. He has a large family with two sons Kevin and John, a musician, and daughters Julie and Jesse. John also acted with his father in the Disney 1976 comedy, "Freaky Friday," as one of the trouble-making kids who loved to harass Jodie Foster.
Episode(s)
Edit
---
Ad blocker interference detected!
Wikia is a free-to-use site that makes money from advertising. We have a modified experience for viewers using ad blockers

Wikia is not accessible if you've made further modifications. Remove the custom ad blocker rule(s) and the page will load as expected.