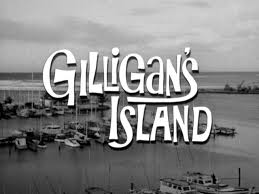 Born on July 28, 1912 in Boston, Massachusetts, Herbert Finn was an American television writer, best known for "The Honeymooners," "The Flintstones" and "The Jackie Gleason Show," where he alternated with other three writers, producing scripts every other week for the sitcom. Originally interested in acting, he began his career in radio as a contributor to "Amos 'n' Andy," "Duffy's Tavern" and other Fifties TV shows. He worked alongside writer Neil Simon, and on TV, he wrote for Bing Crosby and Bob Hope, before becoming one of the last two writers with Andy Russell in 1955 to join Jackie Gleason's team of writers with Marvin Marx, Walter Stone, Leonard Stern, Syd Zelinka for "The Honeymooners." Often paired with Russell, Finn penned such episodes as "The Golfer," in which Ed Norton's catchphrase "Hello, ball" was coined.
Finn went on to write episodes of "The Flintstones," "Dennis the Menace, "The Garry Moore Show" and "The Brady Bunch." However, "The Honeymooners" was considered the pinnacle of his career, becoming one of Jackie Gleason's favorite writers. In 1985, he won a Mobil Playwriting Competition award for an Irish comedy called "The Almoster," receiving the award at the Royal Exchange Theatre in Manchester, England.
Finn passed away on May 28, 2002 in Burbank, California of respiratory failure at Providence St. Joseph's Hospital in Burbank. A longtime resident of Studio City, he was survived by his daughter.
Episode(s)
Edit
---
Ad blocker interference detected!
Wikia is a free-to-use site that makes money from advertising. We have a modified experience for viewers using ad blockers

Wikia is not accessible if you've made further modifications. Remove the custom ad blocker rule(s) and the page will load as expected.