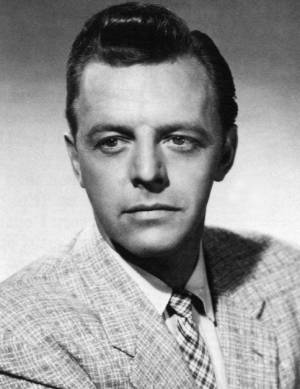 Born in June 19, 1914 in White Plains, New York, Herman Arthur "Harry" Lauter was an American character actor best known for playing villains, mostly Westerns. The son of an artist, his career started in the 1950s low-budget movies and serials, such as "Rocky Jones, Space Ranger," at Columbia Pictures where he was often paired with stuntman Tom Steele, with whom he resembled and who would often double for him. He had a recurring role on "Tales of the Texas Rangers," and after that ended, he continued with roles in many of the Westerns of the time, including "The Gene Autry Show," "Annie Oakley," 'The Lone Ranger," "The Range Rider," "Gunsmoke," "Rawhide" and "Death Valley Days." He also had roles in "The Adventures of Ozzie and Harriet," "Laramie," "The Virginian," "Bonanza" and "Maverick."
In the later half of his career, Lauter graduated to playing heavies or plain clothes detectives, such as a plain-clothes policeman in "White Heat" with James Cagney and Edmond O'Brien. He also had an uncredited, non-speaking role as a police dispatcher in the 1963 Stanley Kramer cult comedy "It's a Mad, Mad, Mad, Mad World" with Jim Backus and Phil Silvers. His other movies included "Paint Your Wagon" and "Escape from the Planet of the Apes."
Mostly retired by the late 70s, he devoted his life to painting and opened his own art gallery. He died on October 30 1990 in Ojai in Ventura County, California. His ashes were scattered into the Pacific Ocean.
Episode(s)
Edit
Ad blocker interference detected!
Wikia is a free-to-use site that makes money from advertising. We have a modified experience for viewers using ad blockers

Wikia is not accessible if you've made further modifications. Remove the custom ad blocker rule(s) and the page will load as expected.