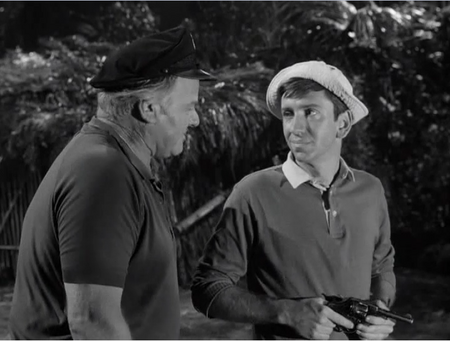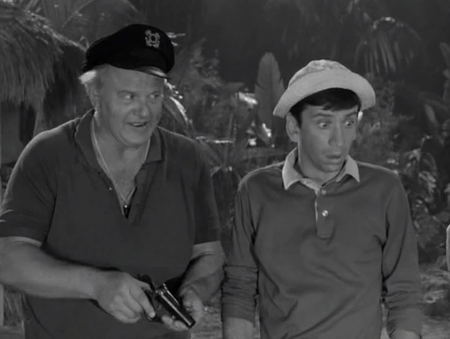 There are several guns which the Castaways took possession of during the series. In the first season episode, Voodoo Something to Me, they are seen with a flare gun and a revolver (probably the Skipper's), but by the time the episode is over, the ammo had run out. In the episode, So Sorry, My Island Now, a WWII Japanese sailor arrives on the Island with two rifles, and the castaways take custody of them after he departs. These two rifles appear again in the episode, Forget Me Not, when the Skipper uses them to capture the rest of the castaways because he thinks that they're Japanese soldiers, and that he's back in the war. During this episode, the others allow themselves to be captured probably because the guns have ammunition still in them (or they believed the rifles still had ammo in them). However, during the episode, the Skipper never fired a shot, so it is logical to say that at the end of the episode, the guns still had ammo in them at least until the Castaways learned otherwise. In the Season Two episode, Not Guilty, it is revealed that the Howells have a small pistol. Despite all these weapons at their disposal, Gilligan reveals to Jackson Farrell in Little Island, Big Gun, that they have no bullets for any of the guns.
---
Ad blocker interference detected!
Wikia is a free-to-use site that makes money from advertising. We have a modified experience for viewers using ad blockers

Wikia is not accessible if you've made further modifications. Remove the custom ad blocker rule(s) and the page will load as expected.