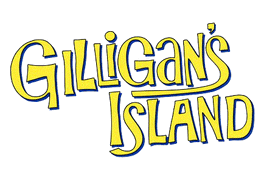 Born January 1934 in Los Angeles, California, Gary Nelson is an American television and film director. Not much of his career is known, bit it is known he has directed several well-known television series, such as "Gunsmoke," "The Patty Duke Show," "Gilligan's Island" and "Happy Days" among others. He has also known for directing feature films such as "Molly and Lawless John" in 1972, "Murder in Coweta County" with Johnny Cash and Andy Griffith and "Freaky Friday" for Walt Disney Pictures. In 1978, Nelson was nominated for an Emmy for Outstanding Directorial Achievement for "Washington: Behind Closed Doors."
Nelson was married to actress Judi Meredith, who died in April 2014. They had two sons. Now semi-retired, he continues to occasionally guest lecture at the University of Nevada, Las Vegas.
Episode(s)
Edit
Ad blocker interference detected!
Wikia is a free-to-use site that makes money from advertising. We have a modified experience for viewers using ad blockers

Wikia is not accessible if you've made further modifications. Remove the custom ad blocker rule(s) and the page will load as expected.