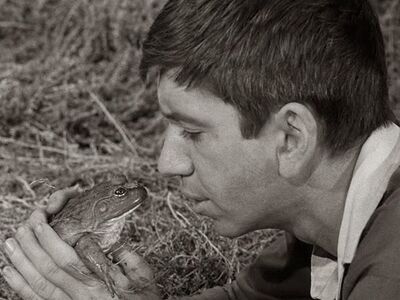 Froggie is a pet frog of Gilligan discovered living indigenous to the Island. Found living during a water shortage, he rationalizes that Froggie would be living in fresh water and follows him back to one of the deep wells on the island, joined later by the Skipper. It is not known how long Froggy lives with the Castaways.
Episode(s)
Edit
---
Ad blocker interference detected!
Wikia is a free-to-use site that makes money from advertising. We have a modified experience for viewers using ad blockers

Wikia is not accessible if you've made further modifications. Remove the custom ad blocker rule(s) and the page will load as expected.