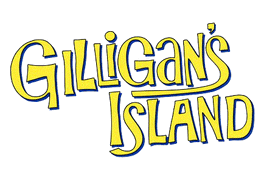 Fred Freeman is an American producer and television writer. Not much is known about his life and career. He wrote episodes for "Make Room for Daddy," "Gilligan's Island," "The Dick Van Dyke Show," "The Andy Griffith Show," "Bewitched" and "Empire." In 1973, he co-wrote the teleplay for an unsold sitcom pilot for NBC called Kibbee and Fitch. The plot concerned two sisters who marry firemen, played by Chuck McCann and Michael Bell, who can't stand each other, with the couples winding up sharing the same duplex. This was a remake of a similarly unsuccessful 1965 pilot. He was also a producer for several movies and film projects, such as "S*P*Y*S," "The Big Bus" and the 1991 movie, "Delirious" with John Candy and Emma Samms, which he also wrote.
Episode(s)
Edit
---
Ad blocker interference detected!
Wikia is a free-to-use site that makes money from advertising. We have a modified experience for viewers using ad blockers

Wikia is not accessible if you've made further modifications. Remove the custom ad blocker rule(s) and the page will load as expected.