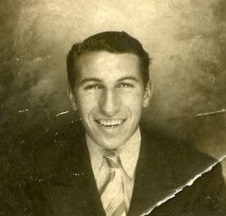 Frank Corsentino is an American movie and TV actor who played the young scout who comes along the castaways orchestra on the island. He was born on July 13, 1941 in Los Angeles, California. Not much is known about his career; he had roles in the TV shows "The Came Bronson," "Ironside," "The Courtship of Eddie's Father" with Bill Bixby, "The Odd Couple," "Starsky & Hutch," "Vega$," and "Hunter." He is also known for the movies "Up Your Alley," "Beyond the Valley of the Dolls," and "Moonchild" in the Seventies. However, he is best known in the "Star Trek" franchise, along with Stanley Adams and Michael Forest, for playing three different Ferengi characters in "Star Trek: The Next Generation," "Deep Space Nine," and "Star Trek: Voyager." His role as Gegis in the "Star Trek: Voyager" episode "Inside Man" was his last known TV appearance. He passed away on January 7, 2007 in Los Angeles, California.
Episode(s)
Edit
---
Ad blocker interference detected!
Wikia is a free-to-use site that makes money from advertising. We have a modified experience for viewers using ad blockers

Wikia is not accessible if you've made further modifications. Remove the custom ad blocker rule(s) and the page will load as expected.