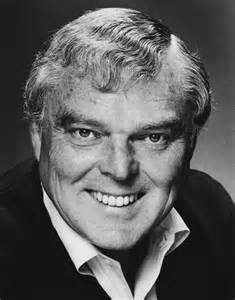 Born Fielden Edward Faulkner II on February 29, 1932 in Lexington, Kentucky, Edward Faulkner is an American film and television character actor, most known for his roles in John Wayne films, such as "Hellfighters," "The Green Berets," "Rio Lobo," "McLintock!" and "The Undefeated." Born on Leap Year, his father owned and operated a prominent building supply company and his mother was a retired piano and music teacher. The second of two children, he was very creative with woodworking as well as mechanical drawing and other artistic skills including an affinity for performing. He started performing magic at 11 to friends and family and performing a full-fledged magic show for children's birthday parties, service clubs and other gatherings at 13 when he first engaged the services of a local talent agent.
Attending the Lexington public school, Faulkner continued performing a Vaudeville routine through high school, where he met and married Barbara Baldwin. They both graduated from the University of Kentucky in June 1954.
Earning a B.S. degree in the Business College at the University of Kentucky in Lexington, Faulkner attended the University of Virginia for two years, majoring in Civil Engineering while performing at the Guignol Theater. he also served as a second lieutenant in the Reserve Officer Training Corps at the University of Kentucky, awarded his wings as a single-engine jet fighter pilot.
After two years in the Air Force, Faulkner took over his father's building supply business which dissolved after two former employees had caused severe damage to the business. he then fell back into the acting business by moving to Hollywood and getting introduced to Andrew V. McLaglen, son of Academy Award-winning character actor Victor McLaglen. McLaglen got Faulkner roles in the Fifties TV series "Have Gun Will Travel," "Gunsmoke" and "Rawhide." Actor Richard Boone further coached and mentored Faulkner into a Western star. Faulkner also starred in "G.I. Blues," "Tickle Me" with Elvis Presley and "Chisum." He also starred in the TV shows "Bonanza," "It Takes a Thief," "Gilligan's island," 'Dragnet," "The Tim Conway Show," "The Partridge Family," "The Mod Squad" and "The Six Million Dollar Man."
In 1975, Faulkner left acting to work for Sea Containers Inc., eventually becoming President of its San Francisco office as well as Director of Sales for the Western United States and Canada.
Occasionally doing voice-overs and guest appearances on TV, he did a two-hour interview for Turner Classic Movies Archive Files on October 2008. He has been a guest at numerous Western-themed film festivals across the United States. He was recently honored at the 2007 Western Legends Round-Up in Kanab, Utah, with a plaque on their Little Hollywood Walk of Fame. Today, he and his wife reside in Palm Desert, California. They have three daughters, a son and five grandchildren.
Episode(s)
Edit
Ad blocker interference detected!
Wikia is a free-to-use site that makes money from advertising. We have a modified experience for viewers using ad blockers

Wikia is not accessible if you've made further modifications. Remove the custom ad blocker rule(s) and the page will load as expected.