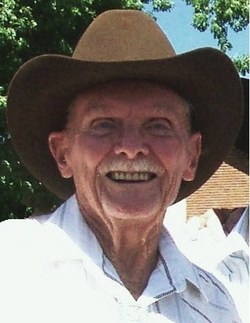 Earl Arthur Bellamy was an American television and film director. He was born March 11, 1917 in Minneapolis, Minnesota, the son of Richard James Bellamy, a railroad engineer. He moved to Hollywood in 1920 with his parents and graduated from Hollywood High School in 1935, later receiving a degree from Los Angeles City College. He worked as a messenger for Columbia Studios and within four years worked his way up to second assistant director before taking time off to serve in the U.S. Navy's photographic unit during World War Two.
After the war, Bellamy became a TV director best known for Westerns. In addition to almost two dozen feature films, he was best known for his work on "The Lone Ranger," "Rawhide," "The Adventures of Rin Tin Tin" and "The Virginian." He also became involved with family-friendly TV shows, such as "Lassie," "Leave It to Beaver," "The Donna Reed Show," "Gilligan's Island" and "Get Smart," "The Monkees," "The Munsters," "The Addams Family," and "McHale's Navy" in the Sixties. He also directed a few medical dramas, such as "Marcus Welby, M.D." "Trapper John M.D." and "M*A*S*H." He also directed the TV-series, "The Monroes," "V:The Series," "Fantasy Island" and "Hart to Hart."
After his retirement, Bellamy and his wife moved to New Mexico. In 2002, the Motion Picture and Television Fund gave him the prestigious Golden Boot Award. On November 30, 2003, he died of a heart attack at the age of 86. A widower, he is survived by his three children, Michael, Earl Jr, and Karen Bellamy.
Episode(s)
Edit
Ad blocker interference detected!
Wikia is a free-to-use site that makes money from advertising. We have a modified experience for viewers using ad blockers

Wikia is not accessible if you've made further modifications. Remove the custom ad blocker rule(s) and the page will load as expected.