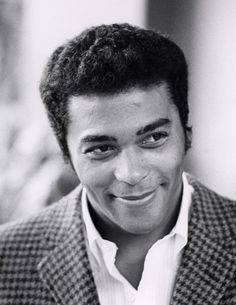 Donald James Marshall is an American actor best known for his role as Dan Erickson in the television series, "Land of the Giants." He was born May 2, 1936, San Diego, California and was schooled at San Diego High School. Between 1956 and 1957, he was encouraged to try acting while he was in the US Army and studying engineering. Marshall soon studied acting at the Bob Gist Dramatic Workshop while undertaking a course in Theatre Arts at Los Angeles City College
Marshall's first professional role was in the 1961 movie, "The Interns" in 1961. In 1964, he starred opposite Nichelle Nichols in "Great Gettin' Up Mornin'," a TV production about an African-American family preparing their children for their first day at a racially-integrated school in America's south. He appeared in a pilot for a series "Braddock" and made regular guest appearances in TV shows through the Sixties in "The Lieutenant," "Rawhide," "The Rogues," "The Alfred Hitchcock Hour," "The Dick van Dyke Show," "Mission: Impossible," "Star Trek," "Ironside," "Dragnet," "The Bionic Woman" and "Bewitched." He also made recurring appearances in "Daktari" and as Ted Neumann, the recurring love interest of Julia Baker, in "Julia." In 1968, he played co-pilot Dan Erickson in the short-lived Irwin Allen series, "Land of the Giants." This was the first role for a prominent African American male in the 1960s to be featured in science fiction next to his former co-star Nichelle Nichols, known for her role as Uhura in the TV series "Star Trek."
In 1971, Marshall starred in "The Reluctant Heroes" directed by Robert Day and set in the Korean War. His later movies included "The Thing with Two Heads," "The Suicide's Wife," Rescue from Gilligan's Island and "Highway Heartbreaker."
In the Seventies, Marshall set up his own company, DJM Productions, Inc., which produced television commercials and documentary films. Acting only occasionally in the 80s and 90s, he had few roles, appearing in episodes of "Little House on the Prairie" and "Finder of Lost Loves."
Marshall has provided consultation on matters connected with his work and with racial issues, receiving an award for "Outstanding Achievement in his field as a Black Achiever in the United States". He has also written a script for a possible "Land of the Giants" sequel with hopes to reunite the cast in a big-budget movie.
Episode(s)
Edit
Ad blocker interference detected!
Wikia is a free-to-use site that makes money from advertising. We have a modified experience for viewers using ad blockers

Wikia is not accessible if you've made further modifications. Remove the custom ad blocker rule(s) and the page will load as expected.