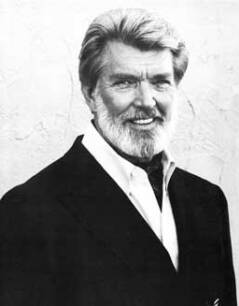 Denny Scott Miller was born April 25, 1934 in Bloomington, Indiana. A former collegiate basketball player at UCLA, Miller was discovered on Sunset Boulevard, while working at a furniture store by a Hollywood agent who signed him with Metro-Goldwyn-Mayer. His screen test was directed by legendary Hollywood director, George Cukor.
In 1959, Denny became the first blond Tarzan in "Tarzan, the Ape Man," a cheapie/quickie which lifted most of its footage from earlier Johnny Weissmuller movies. Miller had been recommended by someone else considered for the role, William Smith, of the TV series, Laredo. MGM had Miller under contract for twenty months; in that time, he worked only eight weeks as Tarzan.
Miller guest-starred twice on CBS's Gilligan's Island and on the TV series, I Dream of Jeannie. In later years, he wrote an autobiography titled "Didn't You Used To Be...What's His Name?" and a book about obesity in the United States called "Toxic Waist?...Get To Know Sweat!". He lived with his second wife, Nancy, in Las Vegas, Nevada and taught classes in relaxation. In January 2014, he was diagnosed with Amyotrophic lateral sclerosis; he passed away in Las Vegas, Nevada on September 9, 2014, at the age of 80.
Episode(s)
Edit