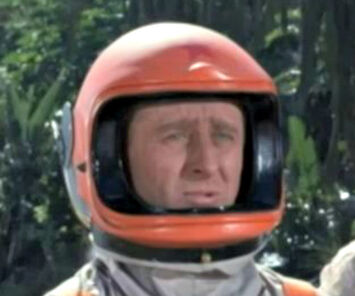 Born Dusan Kelga on December 29, 1923 in Ostrava, Czechoslovakia, Danny Klega is an American character actor mostly known for playing Russian and German characters. Raised in Czechoslovakia, he was imprisoned in a labor camp during World War Two but escaped to France, eventually making his way to the United States where he met his wife in New York City. He later traveled to California and began work as an actor, appearing in "Four Horseman of the Apocalypse" in 1962 with Glenn Ford as ironically, a German officer. He went on to star in such movies as "The Russians Are Coming, the Russians Are Coming" in 1966, "The Sunshine Patriot" in 1968, "Mr. and Mrs." in 1964 and "Which Way To The Front" in 1970 with Jerry Lewis, Henry Corden, Mike Mazurki and Harold J. Stone. Besides "Gilligan's Island," he also appeared in the TV series "Combat!," "Jericho" and "It Takes A Thief." He passed away at the age of 91 in his home in West Hills, California in July 2015, survived by his wife and daughter.
Episode(s)
Edit
---
Ad blocker interference detected!
Wikia is a free-to-use site that makes money from advertising. We have a modified experience for viewers using ad blockers

Wikia is not accessible if you've made further modifications. Remove the custom ad blocker rule(s) and the page will load as expected.