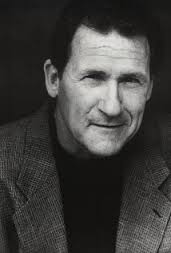 Art La Fleur is a Gary, Indiana native who attended the University of Kentucky. Starting out on TV, he was cast in the original ABC sitcom pilot for "Webster" and went on to star in such TV shows as "Angel" and "JAG." He also played baseball player Babe Ruth in "The Sandlot," moving on to such films as "Zone Troopers" and "Field of Dreams" where he played another baseball player, Chick Gandil of 1919 Black Sox infamy. He also starred in Disney's "First Kid," "Trancers," "Trancers II," "Air America," "The Replacements," "Beethoven's 4th" and two films in the "Santa Clause" franchise.
Art also appeared in the TV Series, "House M.D." and on "Home Improvement."
Episode(s)
Edit
---
Ad blocker interference detected!
Wikia is a free-to-use site that makes money from advertising. We have a modified experience for viewers using ad blockers

Wikia is not accessible if you've made further modifications. Remove the custom ad blocker rule(s) and the page will load as expected.