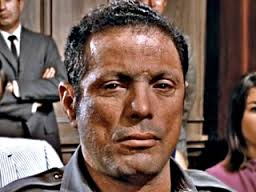 Born on April 9, 1928 in Chicago, Illinois, Allen Jaffe was an American actor. Not much is known about his life. His movie credits include "Papillon," "The War Lord" and "The Love War." He also starred in a number of television shows including "Voyage to the Bottom of the Sea," "The Girl from U.N.C.L.E.," "Laredo," "Get Smart," "Mannix," "That Girl," "Gunsmoke," "Mission Impossible" and "Kolchak the Night Stalker." He passed away on March 18, 1989 in Woodland Hills, Los Angeles, California.
Episode(s)
Edit
Ad blocker interference detected!
Wikia is a free-to-use site that makes money from advertising. We have a modified experience for viewers using ad blockers

Wikia is not accessible if you've made further modifications. Remove the custom ad blocker rule(s) and the page will load as expected.