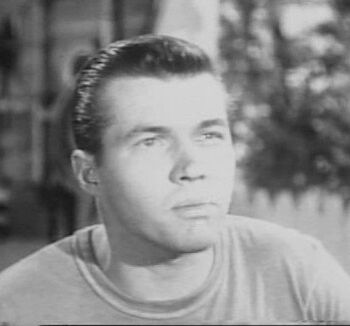 Born Mason Alan Dinehart II, Alan Dinehart is an American actor, writer, director and producer and the son of Silent film actor Alan Dinehart. He was born on March 12, 1918 in Minneapolis, Minnesota and became an actor briefly during the Late Fifties, later turning to writing for television for TV shows such as "The Flintstones" for which he was also a producer, "Gilligan's Island," "The Brady Bunch" and "Love American Style." During the Late Seventies and Eighties, he was a voice actor on the cartoon series "Scooby Doo," "Thundarr the Barbarian," "Spider-Man and His Amazing Friends" and "The Incredible Hulk." In addition to "The Flintstones," he is also known for "The New Tom & Jerry Show" in 1975 and "Mickey's Christmas Carol in 1983). He passed away on March 14, 1992 in Los Angeles, California, survived by his son, Mason Alan Dinehart III.
Episode(s)
Edit
---
Ad blocker interference detected!
Wikia is a free-to-use site that makes money from advertising. We have a modified experience for viewers using ad blockers

Wikia is not accessible if you've made further modifications. Remove the custom ad blocker rule(s) and the page will load as expected.